About Kael Marine Services – Marine Surveyors and Consultants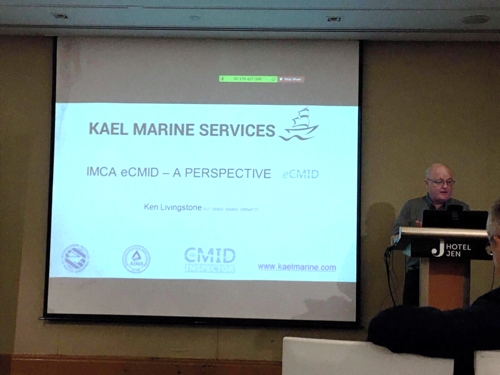 Ken presenting at the International Institute of
Marine Surveying (IIMS)
seminar in Singapore, August 2017
Introducing Ken Livingstone
Are you looking for a qualified and experienced Marine Surveyor or consultant?  Please read below for information regarding my qualifications, certifications, industry memberships and experience.  You can reach me using the contact details at the top of this page.
eCMID Inspector – I am an IMCA accepted Accredited Vessel Inspector (AVI) – From 01 January 2018, only IMCA Accredited Vessel Inspectors (AVI) can access the eCMID inspection report database (now called eCMID database), and IMCA will only recognise eCMID reports from the eCMID Database and from a formally Accredited Vessel Inspector (AVI)  – see link below to eCMID AVIs
You can find me on the 

eCMIDVESSELINSPECTORS 

database (link below).
_________________
OVID Inspector  – I am an accredited vessel inspector for OCIMF – Oil Companies International Marine Forum. In the offshore oil and gas industry, internationally, oil companies use the OCIMF inspector database to identify a surveyor whenever they want a vessel survey carried out.
Only OCIMF accredited surveyors can carry out an OVID for an OCIMF member.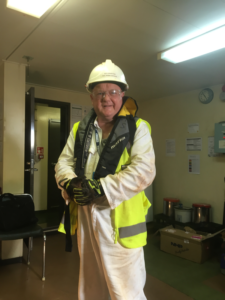 Ken Livingstone from Kael Marines Services
attending a ship survey.
Ken Has The Following Maritime Industry Certifications: